1928 Rolls-Royce Open Top – Henrietta
Passenger seating - 2 on rear seat and 1 next to the chauffeur. Henrietta is a genuine vintage Rolls-Royce and is fitted with an elegant and desirable Horsfield All Weather Tourer - open top - coachwork. .
To complement your special day, arrive at your ceremony in what can only be described as the best of British vintage elegance. Henrietta is upholstered in red leather and painted light cream. Hood and side screens are provided to ensure your full protection regardless of prevailing weather.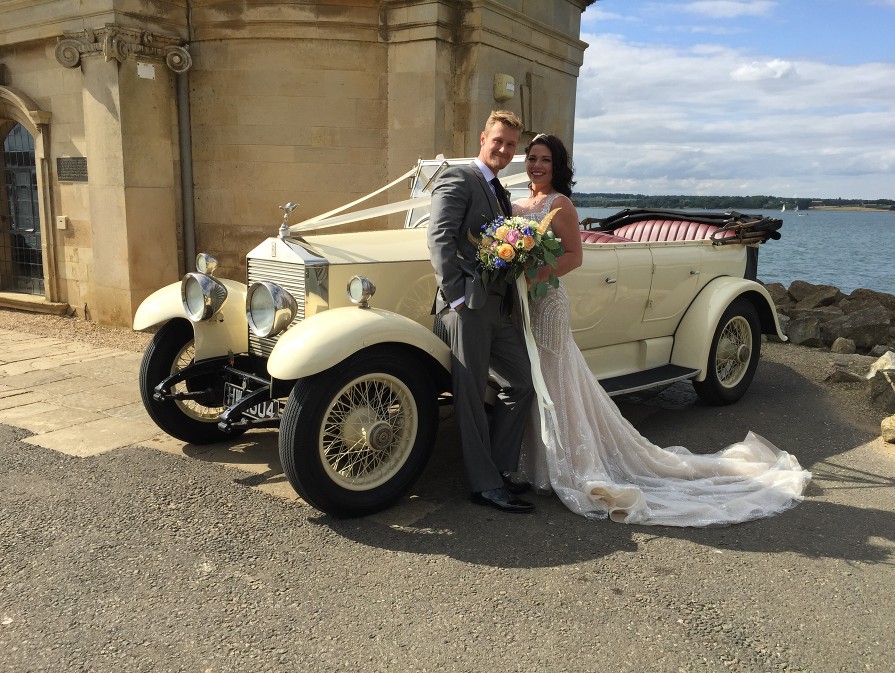 Hello Trevor

I just wanted to say a big thank you.

The 1928 Rolls-Royce Open Top was even better than expected. Your customer service skills and timing made it very relaxing. You certainly looked the part as well. This is the optimum wedding car. Thanks again.

Dear Trevor,

Hope all is well?

I would like to thank you so much for making our day extra special.

The car was absolutely stunning. You were professional but extremely friendly.You especially made our day and would definitely recommend your company.

Once again. - Thank you.